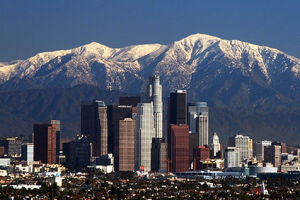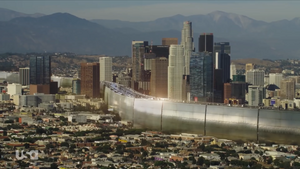 Los Angeles, officially the City of Los Angeles and often known by its initials L.A., is the largest city in California, in the United States.
"Each #colony is separated into blocs. Los Angeles has three: Los Angeles, Santa Monica (where Charlie is thought to be) and San Fernando. Each bloc has an occupied zone -- 'the flats' in LA's case -- and a 'Green Zone,' where the privileged and the authority dwells."
-Ryan Condal, on Twitter
Los Angeles is one of the world's centers of media, business, and international trade. It is the second most-populous city in the United States. It is also the home to renowned institutions covering a broad range of educational and professional fields, and it is one of the most substantial economic engines of the United States. Los Angeles (and its Hollywood district) lead the world in producing entertainment such as motion pictures, television, and recorded music. It was invaded by a mysterious force that occupied Los Angeles, during the invasion, known as The Arrival.
Ad blocker interference detected!
Wikia is a free-to-use site that makes money from advertising. We have a modified experience for viewers using ad blockers

Wikia is not accessible if you've made further modifications. Remove the custom ad blocker rule(s) and the page will load as expected.