Season 2 Started on January 12 2017!

You need to be very careful looking through the site if you're not completely up to date with the episodes that have been aired.
This wiki contains Full Plot Details for Season 1 and Season 2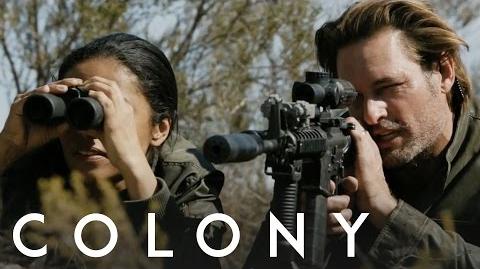 The Hosts are still in control of Los Angeles. In an effort to get their son back, Will Bowman has been cooperating with the Collaborators and now knows about his wife Katie's alliance with the Resistance. He's now on the run, looking for Charlie after Alan Snyder's removal as Proxy Governor. Katie's secret is out and the couple are firmly on opposite sides of the battle.
This Wiki aims to be the comprehensive resource for everything concerned with Colony, and we need your help to achieve that. Anyone is welcome to contribute here, just hit the Edit button and start typing when you see something that could be better



Create blog post
Latest posts
Has anyone else noticed that Colony has a new look? They're filming on a new lot now, which gives them much more room, and there's also Colony's new production designer, and she's had a definite impa…

Read more >

Welcome UK viewers - we hope you're going to enjoy Colony as much as it's been enjoyed in the US.

The show has already been renewed for Season 2, (airing sometime in 2017) and has built up quite a fol…

Read more >
See more >
References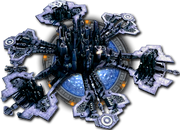 Ad blocker interference detected!
Wikia is a free-to-use site that makes money from advertising. We have a modified experience for viewers using ad blockers

Wikia is not accessible if you've made further modifications. Remove the custom ad blocker rule(s) and the page will load as expected.